Contents
What's new
(May 30) The admin created the Ancient China Wiki which talks about China instead of Persia
(May 30) The admin created 10 pages!
(May 30) The Ancient Persia Wiki is created by Frank34.5
To Do list
Edit these articles
Contribute to this wiki
To write a new article, just enter the article title in the box below.
Not sure where to start?
Featured article
Cyrus the Great (Old Persian: 𐎤𐎢𐎽𐎢𐏁 , , , Persian: کوروش بزرگ, Kūrošé Bozorg), (c. 600 BC or 576 – August 530 BC), also known as Cyrus II of Persia and Cyrus the Elder, was the first Zoroastrian Persian Shāhanshāh (Emperor). He was the founder of the Persian Empire under the Achaemenid dynasty, which was an empire without precedent— a world-empire of major historical importance.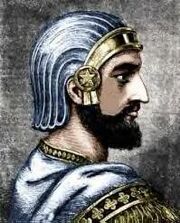 Featured media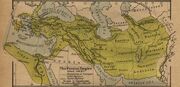 Community content is available under
CC-BY-SA
unless otherwise noted.